What do children learn in Computing?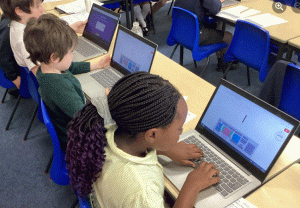 In Computing, we intend all children to…
understand and apply the fundamental principles and concepts of computer
science, including abstraction, logic, algorithms and data representation
analyse problems in computational terms, and have repeated practical experience
of writing computer programs in order to solve such problems
evaluate and apply information technology, including new or unfamiliar
technologies, analytically to solve problems
be responsible, competent, confident and creative users of information and
communication technology.
All children will learn the basics of I.T. literacy
How to navigate devices: tablets, desktop PCs, Chromebooks
How to use a mouse/trackpad including left/right/double clicking
How to type quickly and accurately
How to launch apps/programs on different types of device
How to edit & manipulate text and images
How to save work and open existing work
How to print work
How to use a search engine & be critical of information
Why passwords are important & keeping safe online
These basic skills give children the tools to access deeper learning within Computing…
To implement this, St. Christopher's has selected Purple Mash as its curriculum scheme.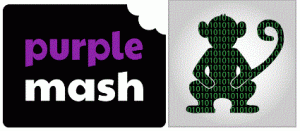 The Purple Mash Computing Scheme of Work is a comprehensive set of resources aligned to the National Curricula for Computing, Technology and Digital Competence.
It exposes children to a wide variety of digital tools, technological skills, and innovations. Lessons are delivered from lesson plans with accompanying slide shows. There are also included additional units that go beyond the expectations of National Curricula, whilst also providing 'Catch-Up' units to close gaps in learning. The scheme for Early Years (Reception) shows opportunities for using Mini Mash or Purple Mash as part of the Early Years classroom to support children in working towards early learning goals.
Adaptive teaching and Special Educational Needs (SEN)
Adaptive teaching strategies are used to ensure that all pupils can access learning and remain in the classroom as much as possible. Lessons are carefully planned and scaffolded to ensure that all pupils will be able to achieve the shared learning objective at their own level. Children with the greatest need, for example those with Special Educational Needs (SEN), will be given more in lesson support. This will include: more quality teaching and learning time with the class teacher; activities being broken down into smaller, more manageable steps; a higher level of personalised scaffolding in activities. It is our goal for all learners to be able to achieve the learning objective successfully in every lesson. Through adaptive teaching we aim to foster independence, resilience and self-confidence for every child.