Our Adult Choir runs on Monday Evenings and is a way to bring the wider Codsall Community together. For more information please contact the school office.
We rehearse Mondays at 7pm in the school hall.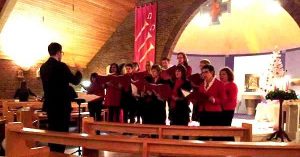 New voices always welcome! (Particularly male ones!)
Rehearsal Tracks – Please Click on the link(s) below….