Year 4 Autumn Term 2023 Newsletter
Dear Year 4 Parents and Children,
elcome back to our Autumn Term 2 in Year 4 and not the nicest way to start back with the sad news about Mrs Blazey and I'm sure you'll join me in keeping her and her family in your thoughts and prayers at this difficult time.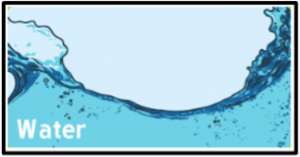 This term is always very busy but also very exciting with the run-up to Christmas etc. We have many themed days in school – Comic Relief etc. more information will follow. As well, of course, as our class trip to Wolverhampton Art Gallery on Friday 17th November. This date was offered to us by the Art Gallery and is an exciting opportunity for the children to experience first-hand teaching from artists.
Our new class topic will be based on the theme 'Water' – we will learn about the water cycle and also about plastic pollution.
Curriculum Topics:
Literacy: 'Song of the Dolphin Boy' by the award-winning author Elizabeth Laird.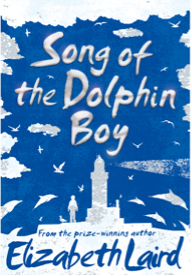 Finn has always been different, and in the tiny fishing village of Stromhead his loneliness sticks out like a sore thumb. Then one day he dives into the sea and begins swimming with the dolphins, and suddenly it feels like home.
But his new friends are in danger of being injured by the plastic and other rubbish that floats out into the water, so, desperate to save them, Finn goes to the Lighthouse Crew for help – the same children who have always left him out…
GPS (Grammar, Punctuation, Spelling)
This term we will be looking at:
Nouns and pronouns – choosing correctly for cohesion,
Appropriate choice of pronouns and nouns to avoid repetition.
Possessive pronouns,
Punctuating speech.
Spellings:  New spellings will be issued every Friday morning and children will be tested the following Friday.
Spellings for this half term 1B are available on the Class webpage.
Reading
Reading: The importance of reading for children cannot be underestimated. Reading for pleasure can benefit a child's education, social and cognitive development, their wellbeing, and their mental health. Please listen to your child read and enjoy books with them, as we want to encourage a love of reading. We expect them to be reading each day (minimum 30 minutes) and to record it in their reading diary. Home reading books and reading diaries MUST be brought into school every morning for checking.
Maths
This term, we will be focusing on:
Measurement: Area
Number: Multiplication and Division
Religion:
Unit B: Jesus Teaches Us How to Pray
Unit C: Advent
Unit D: Christmas 
P.E:
Tuesdays and Wednesdays will still continue to be our PE days.
Children will have two more lessons with Mrs Ashworth on Wednesdays this term, then beginning Wednesday 22nd November, the children will be going swimming. A letter has been added to the class webpage with all of the information needed for this.
PLEASE COME TO SCHOOL WEARING YOUR PE KITS ON THOSE DAYS.
Science
We will be studying States of Matter.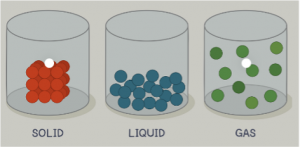 Click link below for more information:
Art:
Kapow Art Drawing: Power Prints. Don't forget our visit to Wolverhampton Art Gallery on Friday 17th November. A letter has been sent out with all of the information needed, including how to pay.
Click link below for more information on both areas of study this term:
Homework:
Children will be expected to read every day, learn their weekly spellings and complete ALL homework tasks set.
Please can you provide support by ensuring that children have a quiet time put aside for their homework, and an opportunity to share their learning with you. If children are finding any piece of homework too difficult or they are taking more than 45 minutes to complete it, please do not persist. Simply email/call me and let me know:
TA support will be Mrs Bright Mondays – Thursdays.
Mr Southall will now be the class teacher on Fridays as I have decided to reduce my working hours by dropping one day a week. Mr Southall has worked at St Christopher's before and is a very experienced teacher, having been a head teacher in the past; he is now retired but has welcomed the opportunity to come back to our school and teach in Class 4.
On a final note – please DON'T WORRY!  As long as the children try their best – that is all I can ask for!
God bless,
Mrs Moody, Mrs Bright and Mr Southall.
Documents